The house is ideal for a restful stay in a tranquil environment and far from city pace. The apartments were converted from what were originally a cattle shed, cellar, warehouse and storage for farm tools.
Of particular interest is that in some areas of the conversion the walls are 90cm thick, which allows them to stay particularly cool in the hot summer months.
The buildings still have the original vaulted ceilings which were created with hand made bricks which were baked in a original country oven. ( destroyed in the world war)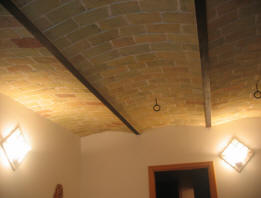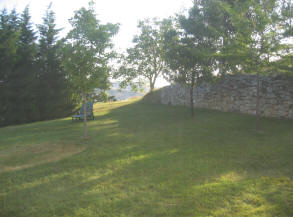 The building is surrounded by a grassed garden area where there is space for sun bathing in the summer. Additional the owner are currently building an outside cooking space.
The position of the building means that there is always a good circulation of air when in the morning the fresh sea air comes inland, and is very welcome in the summer months.
The height of location means that it is away from the humidity of the ocean and as a consequence there are a lot less insects.
Portico Apartment
Room with double bed and an additional single bed
Double bed
Living room come kitchen
Terrace (covered)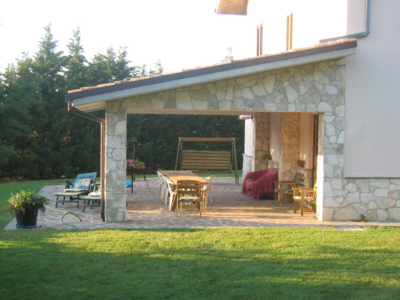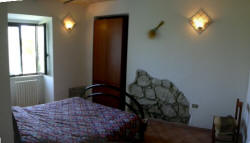 Giardino Apartment
Double bedroom
Bunk beds in the bedroom
Living room come kitchen
Double sofa bed in the living room.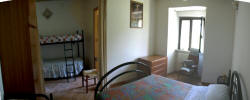 The apartments are supplied with linen, crockery, cutlery, tablecloths and all items necessary for cooking ( oil, salt, spices etc.) free for use is also the bikes, the fishing rod and the tourist guides.
It is possible to buy produce from the farm, Extra virgin olive oil, Montepulciano D'Abruzzo, (red, white and rose) chicken, rabbit, goat, vinegar, and eggs.